"There is hope for your future," declares the Lord
-Jeremiah 31:17
There are two wonderful truths about following Jesus. The first is that through Jesus, God is our Father. The second wonderful truth is that in Christ we have new brothers and sisters who are in God's family too. At HOPE Church we want everyone to experience the joy of the Father's love and the joy of loving each other. At HOPE no one is alone. Together we share in the blessings our Father has given us and we give him joyful thanks as a family. Our doors are open to grow the family of God and to be a new family to those seeking a fresh start and a new life in Jesus Christ.
Monday December 24th at 6pm we invite you to our Christmas Eve service. We'll be singing Christmas songs, specials, scripture readings from the birth of Jesus, sharing in the Lord's supper, and end with a beautiful candle lighting.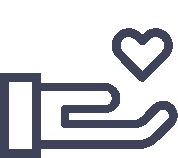 Memorization Scripture

: "All Scripture is inspired by God and profitable for teaching, for reproof, for correction, for training in righteousness;"